COOKIES
In questo sito i cookies vengono utilizzati per migliorare il nostro sito e la vostra esperienza quando lo si utilizza. Cookie Policy.
Coming from different backgrounds and bringing different talents to the team, we are a group of friends holding hands and spreading our love of yoga and meditation by bringing yoga teachers from all over the world to our different locations. After many years of running yoga and meditation retreats at a beautiful farm in Tuscany called Ebbio we are dedicated to finding locations in both Italy and Greece for all types of yoga retreats. Our team has traveled extensively, and all are dedicated yogis.
Yoga in Our Villas in Tuscany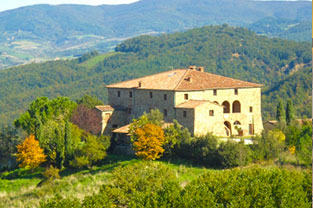 VILLA MARION
Villa Marion is situated in an area of Tuscany, untouched by tourism. This is the perfect place for you to enjoy endless open spaces, interspersed by cypress-lined wineries, ancient fortresses and castles as well as former ore mines. The intriguing and unique architecture of Villa Marion, newly renovated, is a beautiful location for a quiet and meditative yoga retreat.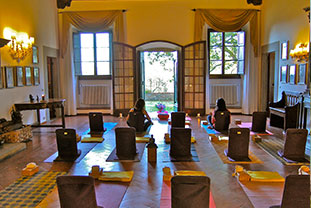 VILLA IMPRUNETA
Situated only fifteen minutes away from Florence city center, Villa Impruneta embodies the authentic Tuscan villa experience with class and comfort. The villa used to be a summer home for the family. Today this location is available for yoga retreats and teacher trainings due to the passion of a young family member for the yoga practice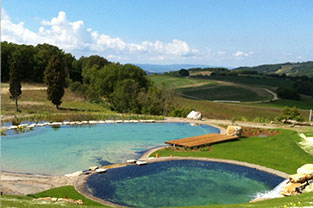 VILLA MANDALA LAKE
Located in the rolling hills of Tuscany, Mandala Lake sits atop a beautiful vista near Volterra, a unique medieval village known for its history and production of alabaster arts ( appearance in the Twighlight movies!). Mandala Lake is a yoga retreat center that feels like taking a breath of fresh air, and is the ideal location to host yoga retreats and teacher trainings
Yoga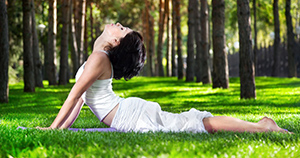 you can spend an unforgettable holiday doing yoga, meditation and teacher trainings. We are available to outside yoga instructors and groups wishing to book these unique Tuscan meditation centers.
Tuscany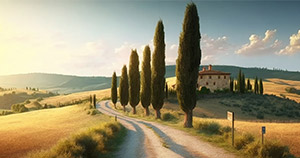 Tuscany is one of the most beautiful place in Italy with its famous hills and landscape, art cities to visit like Florence, Siena, San Gimignano, Montepulciano, the Chianti Shire and the Italian wine and food
Excursions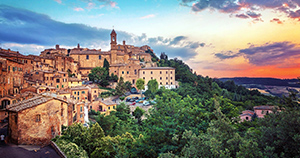 as well as yoga and meditation in your free time you can go horseback riding, biking and hiking in the surrounding Tuscan countryside. You can enjoy the scenic roads and paths of the region